Education
Are you wanting to invest into mobile home parks? Here are the top educational sites in the industry.
Mobile Home University
Learn to buy, operate, turnaround & sell mobile home parks anywhere.
Mobile Home Park Academy
Learn how to avoid the most common mistakes investors make when purchasing their first Mobile Home Park.
Mobile Home Investors Academy
Discover the strategies that we use daily to invest in mobile home parks (how we went from 0 to 1000 doors in less than 2 years).
Rich Dad Education
Much more than "just trailers," they can produce both significant cash flow and property ownership when you follow the solid acquisition models you'll acquire in this elite training.
Podcasts
Not sure where to get started? Listen to the pro's and get the right advice for your needs!
Snickfish Mobile Home Podcast
Snickfish dives into the depths of Mobile Home Title Management. Join us in a 5-Part Mini-Series where we talk about mobile home title transactions, online title management, how to get started, and more.
Mobile Home Investing Lessons
Our show, with main host John Fedro and co-hosts that change weekly, was designed as a tool to help both novice and experienced real estate investors and mobile home investors. Our goal is to bring top notch educational content, clarity, and interviews to our listeners, without subjecting you to the non-stop pitches that is prevalent around the industry.
Mobile Home Park Investors
The Podcast is hosted by Jefferson Lilly and Brad Johnson who are the co-founders of Park Street Partners, a private real estate investment firm focused on mobile home parks. The company seeks to deliver its investors superior cash flow returns by acquiring and investing in undervalued mobile home parks.
Mobile Home Park Mastery
Your host is Frank Rolfe, the 5th largest mobile home park owner in the United State with his partner Dave Reynolds. Together, they also own and operate Mobile Home University, the leading educational website for both new and experienced mobile home park investors!
Mobile Home Parks In Real Life
Mobile Home Parks In Real Life (MHP_IRL) delivers raw truth. Rather than hyping listeners on unrealistic dreams, this podcast will provide people with tools to build their businesses on solid foundations.
Mobile Home Park Talk
The show where we talk everything mobile home park investing. Daily tips, questions and topics explored. Also, MHP news tidbits as they happen will be posted in the show. Interviews with mobile home park investors and experts.
Mobile Home Park Investing
Veteran Real Estate Investors Kevin Bupp and Charles DeHart from the Mobile Home Park Academy will personally share with you the valuable lessons they've learned along their journey as Mobile Home Park Investors so that you too can learn how to build massive cash flow and earn and huge profits from this extremely lucrative niche.
Forums
Looking for a place to talk and find more like-minded individuals?
Manufactured Housing Forums
Helping you repair and understand your manufactured home.
Mobile Home University Forums
Mobile Home Repair
Helping you repair and understand your manufactured home.
Finance
Are you Looking to buy, sell or invest into a manufactured home park?
Park Avenue Partners
No-fee, 100% investor-aligned partnership.  Acquires and operates mobile home parks nationwide. 
Sunrise Capital Investors
Providing Exclusive Investments for Accredited Investors.
Fund 7 Elevation Capital Group
The Fund may offer diversification and stability as it plans to acquire both Storage and Manufactured Housing assets that produce high cash flow located in multiple states. 
MHP Funds
Acquire properties that will provide superior investor returns, create portfolio diversification, and minimize risk.
Mobile Home Park Store
Find a Mobile Home Park for Sale -- Invest in a Manufactured Housing Community
LoopNet
#1 in Commercial Real Estate Online Search Commercial Properties
CREXi
The Buy, Sell, and Lease
Commercial Real Estate Marketplace.
Park Brokerage Inc.
Manufactured Housing Community and RV Park Sales and Financing
Companies and Individuals Currently in the Market To Purchase Mobile Home Parks and Communities.
MHP Holdings

303-647-5161
Nationwide

Veerappan LLC

Email Us
Georgia

Tamri Properties

Email Us
Illinois

Park Avenue Partners

415-228-6900
Nationwide, Canada, Europe, Open to all Geographies

MHPS FUNDS, LLC

800-304-2835
Nationwide
Mike Trillo
425-246-4785
WA, OR, NV, UT, ID, MT, WY, CO, ND, SD, NE, KS, MN, IA, MO, WI, IL, IN, MI, IN, KY, OH, PA, VT, NH, RI, MA
Pro Realty

David Berk

718-395-7988
Contact
Brandon Tamura
559-355-1460
Contact
Partners' Parks LLC
818-919-0159
Mid-Atlantic, South-East, Mid-West, including GA, FL, SC, NC, TN, OK, OH, KY, NE. Will also consider properties nationwide
KP Asset Management
708-606-7922
Nationwide
52TEN Jack Martin
602-908-9933
AZ, CO, NV, NM, TX, UT
Eagle Vision Legacy, Inc.
510-499-6766
Nationwide
Blaine Holdings, LLC
206-883-3908
WA, OR, ID, MT, CO, UT, TX, GA, NC, SC, TN, AZ, NM
Boyd Call
801-544-9324
Nationwide
SAS Holdings, LLC Alec Stephens
619-764-1550
Nationwide
Jim Wilson
805-863-3070
Nationwide
Ultimate Real Estate, LLC Robert Cirulnick
954-296-8850
AL, GA, IL, IN, IA, KS, KY, MI, MO, NC, NE, OH, OK, PA, SC, TX, WI.
Capstone Investment Group, LLC
650-380-2850
East Coast is primary focus (Mid-Atlantic, Northeast and Southeast). Midwest is secondary focus.Will also consider deals nationwide. Will consider portfolio deals too.
Todd Conner
540-525-5521
Southeastern and Northeastern U.S.
Parthenon Properties, LLC
512-739-5913
TX, CO, OK, KS, MO, TN, NC, KY, AR, NE
Christen Edel
Clinton Grim

404-488-3282

Nationwide
Gottlieb Properties, INC Tomas M. Gottlieb

425-882-4321

Nationwide
Heritage Financial Group, LLC Aaron Wellington
574-522-8000 x312
IN, IL, OH, MI, FL, SC, NC, TX, IA, MO, GA
Linscheid & Associates Wayne Linscheid
303-794-5230
Contact

IQ Mobile Home Parks LLC

877-220-5559

Nationwide

Iron Oak Properties John Vashon
925-640-7121
Nebraska, Wyoming, Utah, Nevada, California
Didn't see your listing?
Add your listing now!
Don't want a listing?
Remove my listing.
Companies and Individuals Currently in the Market To Purchase Mobile Home Parks and Communities
FirstBank
As a specialty lender in the manufactured housing industry since 2004, FirstBank also assists community owners and operators in their lending needs. FirstBank has originated more than $600 million in over 20 states for the acquisition or refinancing of communities between $1 and $10 million. We also offer credit lines that allow the community owner to purchase new and used homes and finance homes that are sold or rented within their community or communities.
Lending Territory: Nationwide
AmCap Mortgage
AmCap home loans and refinance experts provide a streamlined mortgage loan process that alleviates the stress of buying a home. 500-579 FICO Approved. Land & Homes.
POC: Sergio Rios
Lending Territory: Nationwide
Agoura Hills Financial 
AHF will consider loans with this criteria. We are an equity-driven private lender. No minimum FICO. Up to 65% LTV. Contact us today for a quick close!
Lending Territory: Southern CA
American Savings Life Insurance Co.
We lend up to 55% LTV on RV parks and mobile home parks.
Lending Territory: AZ, CA, CO, ID, MT, NM, NV, OR, TX, UT, WA, WY
Bolour Associates Inc. 
Bolour provides individually designed senior and junior debt solutions in California, Arizona, Nevada and Texas on commercial mobile home & RV park real property. The company offers quick closings and creative loan structures that meet complex borrower and property requirements. 6.99% to 8% for loans up to 60% LTV, no prepay and non-recourse, 2-3 week closing. Starting at 8% for loans up to 75% LTV, closing as quick as 5 business days.
Lending Territory: AZ, CA, NV, TX
Cherrywood Mortgage LLC 
Cherrywood Mortgage offers financing for mobile home parks. Loan amounts from $200K to $5M. Up to 75% LTV for 5-year hybrid, 30-year term loan.
Lending Territory: NATIONWIDE except AK, ND, SD
Equity Secured Capital 
Up to 40% LTV based on land value only.
Lending Territory: TX
Fidelity Mortgage Lenders Inc. 
40 percent maximum LTV, 20-year fixed rates, fully amortized, no prepayment penalties.
Lending Territory: CA, NV
Home Bank of California 
We offer SBA financing on RV Parks, up to 85% LTV. 25-year, fully-amortizing term. Will consider conventional financing, up to 65% LTV, 25/10 term.
Lending Territory: Southern CA
Kennedy Funding Financial 
Kennedy Funding Financial is a real estate secured lender with loans starting at $1M.
Lending Territory: INTERNATIONAL
Pacific Premier Bank 
SBA, USDA and conventional loan programs available for mobile home & RV park properties. We can go up to 75% LTV on each project. Financing available for purchase, refinance and start-up project.
Lending Territory: AZ, CA, ID, OR, NV, TX, UT, WA
Private Mortgage Financing Partners LLC 
65% LTV, $200K to $3M, 12% interest, 3 to 4 points, 12 to 24 months.
Lending Territory: NATIONWIDE
SCP Financial 
SCP Financial is a direct lender offering loans from $1M to $50M for income-producing commercial property, apartments, mobile home parks or investor owned residential properties. LTVs to 75% for commercial property and up to 80% on apartment acquisitions bridging to HUD loans. We are collateral focused with no minimum credit score and can close quickly. Small markets considered.
Lending Territory: NATIONWIDE except AK
Sundance Bay Debt 
Commercial real estate lender. Broker friendly. Up to 70% LTV. Loan types: construction, bridge, value-add, refinance, notes. Terms 3 – 18 months. $500K – $5M.
Lending Territory: AZ, CA, CO, FL, ID, IL, IN, KS, KY, MI, MN, MO, MS, MT, NE, NM, NV, OK, OR, TN, TX, UT, WA, WI, WY
Velocity Mortgage Capital 
We'll lend on these property types up to 75% LTV, stated doc., no points, $100K-$5M, three or five-year fixed, 30-year amortization, no balloon. Rates are at par and can make up to a two-point rebate.
Lending Territory: NATIONWIDE
Wilshire Quinn Capital 
Wilshire Quinn Capital is a direct lender. Broker friendly. Loan sizes range from $200K to $10M, primarily in California. We typically can fund in 5 to 7 business days after receiving a signed LOI. Mobile home and RV parks will be considered. Individual units will not be considered.
Lending Territory: CA
---
Didn't see your listing? Add your listing now!
Don't want a listing? Remove my listing.
Professionals That Specialize in the Marketing & Acquisition of Mobile Home & Manufactured Home Communities
Useful Information
Park databases, quick links, events, and more!
2018 US Mobile Home Park Database Files
Download our US MHP Database Master File or by State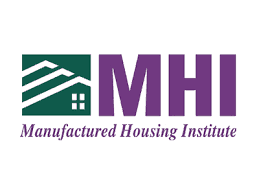 Quick Links:
MHI Events
MHI Summer Legislative Fly-In (TBA)

MHI Annual Meeting (TBA)

National Communities Council Fall Leadership Forum (TBA)
News Publications
Stay up-to-date with the industry's leading news publications.
Manufactured Housing Institute
From shopping, to finance, MHI covers helpful MH topics.
MH Pro News
Industry News, Tips, and Views pros can use.
MHInsider
The leading news source for manufactured housing pros.
Manufactured Housing Review
We supply news and educational articles that help them run their businesses.
If you didn't see your listing, take the opportunity to tell us! We are expanding our resources page daily, and there is no cost for listings. Help us create a rich source of information for the industry today.