We are the mobile home title experts who know how to get things done. For more than a decade we have been helping clients like you manage their entire mobile home title portfolio. We provide an array of title services in various States that range from simple title transfers to complex abandoned mobile home titles.
A simple title transfer or abandoned mobile home transfer can quickly become challenging, time consuming, and costly, believe us we know, and we are willing to bet you know too. That's why we created an online process that virtually removes any risk of your application being delayed or rejected. Hundreds of mobile home communities and corporate clients use our online services to ensure their titles are processed quickly, accurately, and inexpensively.
If you're not using Snickfish™, you may be spending more time and money on title processing than you need.
Recently purchased a Mobile Home Park and need bulk title transfers? We can handle it!
Bulk Title Management Services
We have the know how to process thousands of title transactions at a time. We process bulk quantities for large corporations in a variety of states and can provide the same excellent service to you -- affordably.
The New Way to Process Your Titles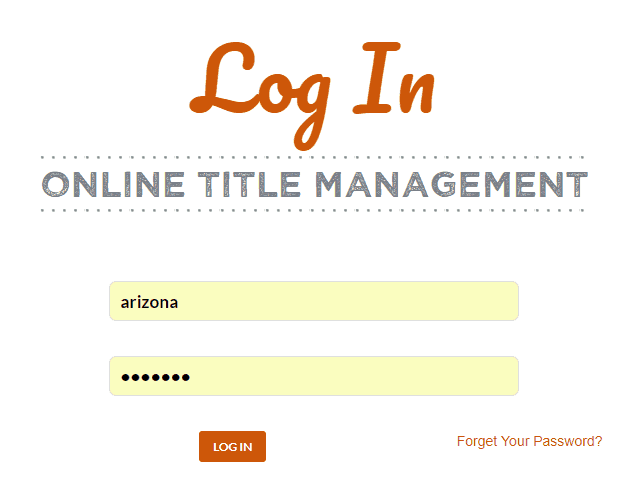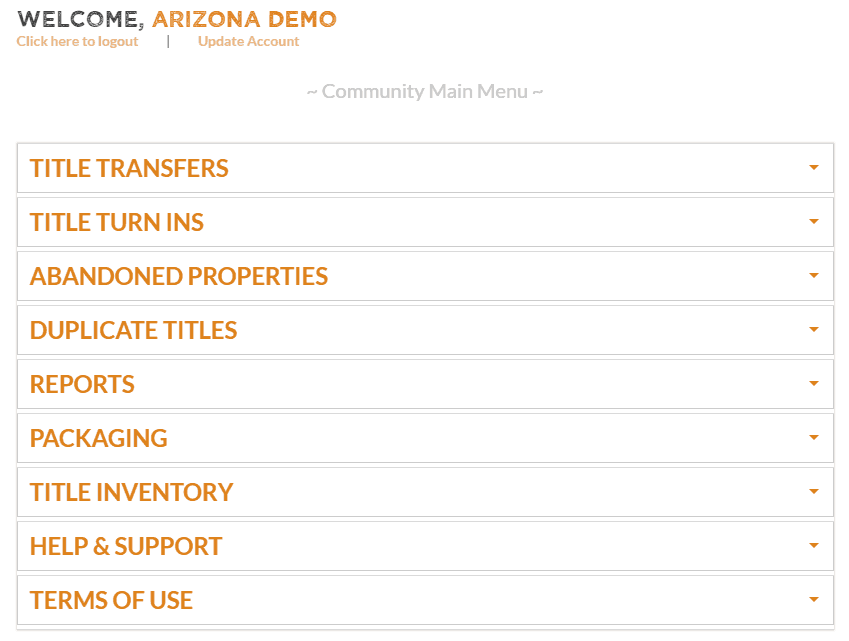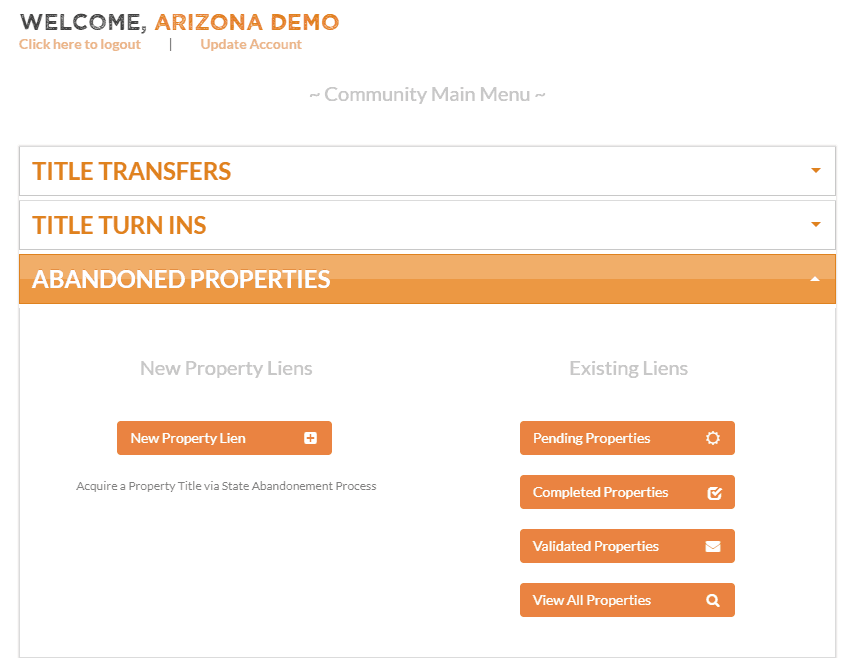 Online Title Management Portal
Snickfish ™ is a fully integrated title processing company which means you see everything. With our Online Title Management (OTM) portal you and your team can logon and track and monitor every phase of your title transaction from start to finish.  You will be able to see which title transactions are in transit, who processed them, when they were processed, and more.  Need weekly updates or monthly transaction reports? We have those too.  Our OTM portal is the most comprehensive and responsive title processing program in the mobile home industry with an assortment of great features that will make your title processing a lot easier.  
Your Transactions are Confidential
We understand the importance of confidentiality and the need to protect your transactional information and it is our strict procedural policy NOT to share any information whatsoever about your organization, communities, staff, or residents with other clients. This is a standing practice with every Snickfish™ employee.
Letter of Authorization
In order to process your title, you must complete and sign the Letter of authorization allowing us to act on your behalf regarding all title related matters.
Letter of Authorization for Manufactured Home Park Owners, Managers, and Landlords.
Click "Complete Form" to get started.
Please complete this Letter of Authorization in its entirety and sign it. The form must be completed and signed by an officer of the corporation or the business owner.
**Letter of Authorization is valid for (2) years.
Abandoned Manufactured Home LOA 

Umbrella Title Transfer LOA 

To email your form to us, please complete the form in it's entirety, sign and date the form at the bottom. Please upload your LOA Form here:
There are (2) options for method of delivery:
If you would like to Fax: (813) 839-3989
If you would like to send an Email: Snickfish Support
Let's Talk!
If you would like to know more about our services and how we can save your organization time and money then pick up the phone and give us a call, our seasoned staff will be delighted to answer any questions you may have regarding our mobile home title process. You can also email us or send a support ticket that will be answered by one of our friendly staff members.